Recession Hits Automotive Sector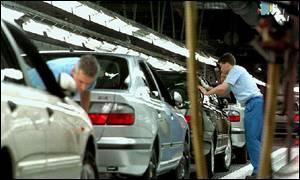 U.S. auto industry in Recession
February 22nd 2008.
Even if the United States is not in recession, its auto industry is, so says Carlos Ghosn, the CEO of Nissan Motor Co.
"We are very lucid on the situation of the industry that there is a recession in the United States, at least in the car market,'' Carlos Ghosn told reporters, saying automakers face rising costs for iron ore, precious metals, aluminum and other materials. "These represent risk for the industry," he said.
Ghosn, who is also president and CEO of Renault SA of France, expressed optimism that the market will improve. The American auto market "will not stay in recession for a long time," he said.
U.S. car and light truck sales totaled 16.1 million vehicles in 2007, the worst year in a decade, and sales are expected to slip this year as well. Ghosn said the cost of raw materials, increasing for the fourth straight year, must come down.
Earlier, Ghosn told students at Seoul's Korea University that global automakers need to focus on emerging markets. During a visit to South Korea to meet local Nissan and Renault officials, Ghosn said growth in countries such as Russia, China, India and Brazil will be key.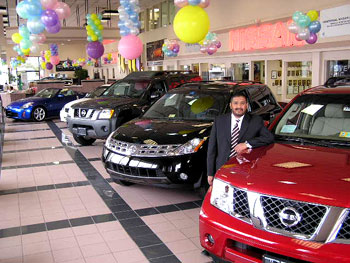 "No car manufacturer can ignore these markets," Ghosn said, emphasizing that the U.S. and Japanese markets have been stagnant for the past four years and prospects for this year are not good.
The Russian market, meanwhile, expanded 25 percent last year, he said, with China just below that, and India and Brazil also growing strongly.
Renault signed an agreement in December to become a 25 percent shareholder and strategic partner with Russian automaker Avtovaz.
Ghosn said that Russia will surpass Germany in the next two years as Europe's largest auto market.
"Nobody can ignore Russia," he said.
While the rest of the automotive world is in recession automaker Volkswagen AG said Friday its January global sales rose by 11 per cent to a record high.
The Wolfsburg-based company, Europe's biggest car maker in terms of sales, said it sold 485,000 cars worldwide in January, its biggest amount ever for that month. The company didn't give comparative figures and was not immediately available for comment.
"As a group, we are well positioned with our brands and our constantly expanding range of models and are entering the coming months with complete confidence," said Detlef Wittig, the company's sales and marketing chief.
Demand was strong in Europe, where sales rose 7.4 per cent to 224,000, with 65,000 of that in its home market of Germany, an increase of nearly 15 per cent.
In Asia, the company said it sold 105,000 cars, up 33.7 per cent from last year. Of that amount, 94,000 cars were sold in China alone, up 36.7 per cent from last year.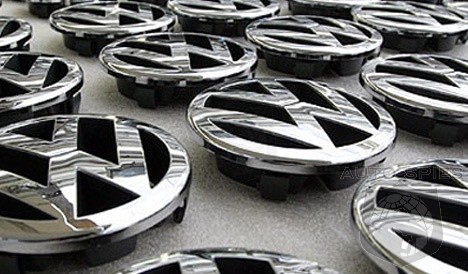 In South America, sales rose 19 per cent with 62,000 cars delivered.
Volkswagen's brands include VW, Audi, Skoda, Seat, Lamborghini, Bentley and Bugatti.
By brand, the company said it sold 288,000 VWs, up 13 per cent from last year; 79,000 Audis for an increase of 4.7 per cent; and Skoda reported sales of 52,000, up 16 percent.
Seat said its sales fell 3 percent to 29,000, while Bentley sold 800 cars, an increase of 2.3 per cent.
Lamborghini said its sales rose by 41 per cent, with 200 cars, while Bugatti delivered three cars in January, down from five in January 2007.
In the United States, however, sales fell 8.8 per cent to 21,000 cars sold. For all of North America, sales fell 10.3 percent to 37,000 cars sold.