Australian Drought and Climate Change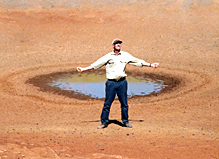 Aussies to drink purified sewage
Record drought forces use of recycled water in state of Queensland
Rod McGuirk - January 30th 2007.
CANBERRA–The Australian state of Queensland plans to introduce recycled sewage to its drinking water as a record drought threatens water supplies around the country.
Queensland Premier Peter Beattie said falling dam levels have left his government with no choice but to introduce recycled water next year in the tropical state's southeast – one of Australia's fastest growing urban areas.
"We're not getting rain; we've got no choice," Beattie, who said his government had scrapped a referendum planned for March on the issue, told Australian Broadcasting Corp. radio.
Farms and most cities are in the grip of Australia's worst drought in a century, with some areas receiving below average rainfall for a decade.
"I think in the end, because of the drought, all of Australia are going to end up drinking recycled, purified water," he added.
But the practice, which is used in Israel, Singapore, the United States and parts of Europe, does not have widespread public support in Australia. The country's other five states and two territories have rejected the use of recycled drinking water, opting for desalination plants or tapping into underground water.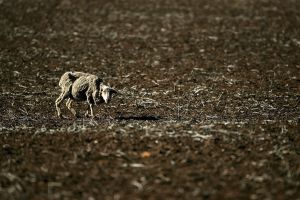 Morris Iemma, premier of New South Wales, the most populous of Australia's six states, said drinking recycled water was not inevitable for Australia's major cities, including his state capital, Sydney.
South Australia Premier Mike Rann said his state, the country's driest, already used recycled water to irrigate crops but would not introduce it to the drinking water supply.
Victoria, the second most populous state, did not need to recycle drinking water, acting Water Minister Justin Madden said, noting recycled water for industry was a better option as that would free up more drinking water.
Prime Minister John Howard, a Sydney resident, congratulated Beattie and predicted recycled water would be introduced to Sydney in the near future.
"I am very strongly in favour of recycling, and Mr. Beattie is right and I agree with him completely," Howard told Southern Cross Broadcasting radio in Sydney.
Beattie said some residents would oppose drinking recycled water. The drought-hit Queensland town of Toowoomba, 140 kilometres west of Brisbane, voted against recycled water in 2006. "We've made it clear that the water that we will put in will meet all health and safety requirements and will be probably better than what we're drinking now," he said.
---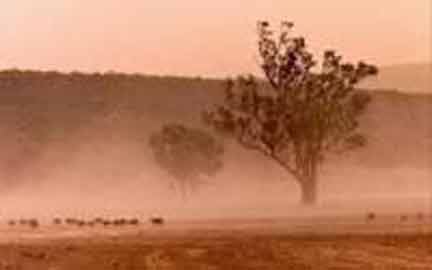 Australia's NAB Dec business confidence index falls to 4 pts vs 6 in Nov
Sydney - January 29th 2007.
SYDNEY (XFN-ASIA) - National Australia Bank Ltd (NAB) said its business confidence index, which measures expectations for the following quarter, fell to 4.0 points in December from 6.0 points in November and a similar outcome in October.
The index is seasonally adjusted.
NAB said the overall business conditions index - a composite of trading conditions, profitability and employment across the non-farm business sector - fell by a seasonally adjusted 3 points to 11 points in December and followed the 4 point contraction in November.
NAB chief economist Alan Oster said the main message from the December survey is that while business conditions remain strong, there has been some easing back from the very strong levels reported in the September quarter.
He said this downward trend appears to be driven by weaker trading and profitability readings in the retail and wholesale sectors - the most interest rate sensitive sectors.
Oster said businesses continue to worry about the outlook, in part interest rate related, with business confidence edging down to a new low for 2006 in the December survey.
He said new orders also weakened during December but employment conditions surprisingly strengthened as evidenced by the unemployment rate remaining at a 30-year low of 4.6 pct from November.
'Drawing all of this together, we see no reason to change our view that domestic demand will continue to weaken as the full impact of the 2006 rate rises pass through and the drought significantly detracts from rural output and exports,' Oster said.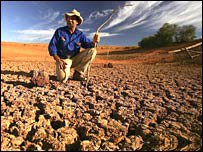 The Reserve Bank of Australia raised interest rates by 25 basis points in May, August and November as inflationary pressures built in the economy, lifting the official cash rate to its current level of 6.25 pct.
The chief economist said while core inflation has probably peaked, it will remain in the upper end of the RBA's 2-3 pct target range until at least the second half of 2007.
'We remain of the view that the most likely rate outcome is for the RBA to be on hold for a considerable time period while it assesses the impact of the tightening it has already delivered with particular focus on wages, the labor market and capacity utilization as well as the inflation outlook,' Oster said.
'Tentatively we have placed rate cuts in early 2008, but the key message is that RBA will need a long time time to be convinced of the need for cuts.'
Meanwhile, Oster said the combination of tighter monetary policy and the drought indicates Australia's economy is likely to grow by a 2.0 pct over the year to June and 2.25 pct for calender 2007.
He said domestic demand, having slowed to 3.4 pct in the year to September 2006, is expected to slow further to a touch below 2.0 pct in the year ending June and lifting to around 2.25 pct in 2007.
'These forecasts for domestic demand imply that employment growth will slow to around 2.0 pct by mid 2007 and to around 1.0 pct by late 2007. This means we see the unemployment rate will after a time begin to edge up to around 5.25 pct by mid to late 2007,' Oster said.
(1 usd = 1.29 aud)
---
£4bn to stop drought killing heart of Australia
Bernard Lagan in Sydney - January 26th 2007.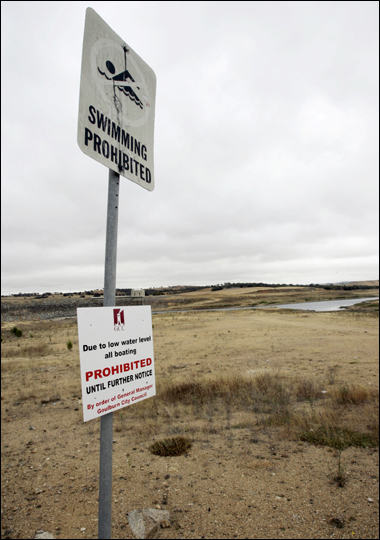 As Australia's drought deepens, ruining farms, leaving towns without water and causing thousands of city homes to crack as the soil dries out, John Howard, the Prime Minister, has announced a radical A$10.5 billion (£4 billion) plan to restore the nation's dwindling rivers.
Declaring the viability of the vast Murray-Darling basin to be at risk, Mr Howard said that the Government would take over management of the entire river system from individual states.
The basin, an area the size of France and Spain, accounts for more than 70 per cent of Australia's irrigated crop lands and pastures. Home to almost two million people, it extends from Queensland to South Australia and has been ravaged by a drought that has lasted for more than six years.
Mr Howard, a long-time sceptic about the effects of global warming, acknowledged that Australia's climate was getting hotter and that the southerly weather systems that brought rains to Australia were failing. About A$6 billion will be spent on replacing aged pipes and irrigation channels to reduce leaks and evaporation. Farmers will be given A$1.5 billion to reduce water wastage by replacing leaky systems and A$500 million will be spent on an review of water resources.
The Government will also fund a study to examine the potential to shift more agricultural activity to far northern Australia, which appears to be experiencing climatic change and recording steep rainfall increases.
Declaring himself to be "a climate change realist" who acted on evidence as it emerged, Mr Howard officiated at the Australian of the Year Award this week -bestowed this year on the country's most influential advocate of the global warming theory, the scientist and author Tim Flannery.
With Mr Howard at his side, Professor Flannery wasted no time in warning Australians of the dim outlook for water. He said: "We are, on a per capita basis, the worst greenhouse polluters in the world and I don't think any of us want our children asking in future why we didn't give our utmost when it was still possible to influence the course of events."
Successive polls have shown that fears about global climate change have eclipsed economic concerns for many Australians, most of whom live with severe water usage restrictions. Mr Howard's plan to force states to relinquish control of rivers flowing within their borders is likely to meet strong opposition. and may have to settled in the courts.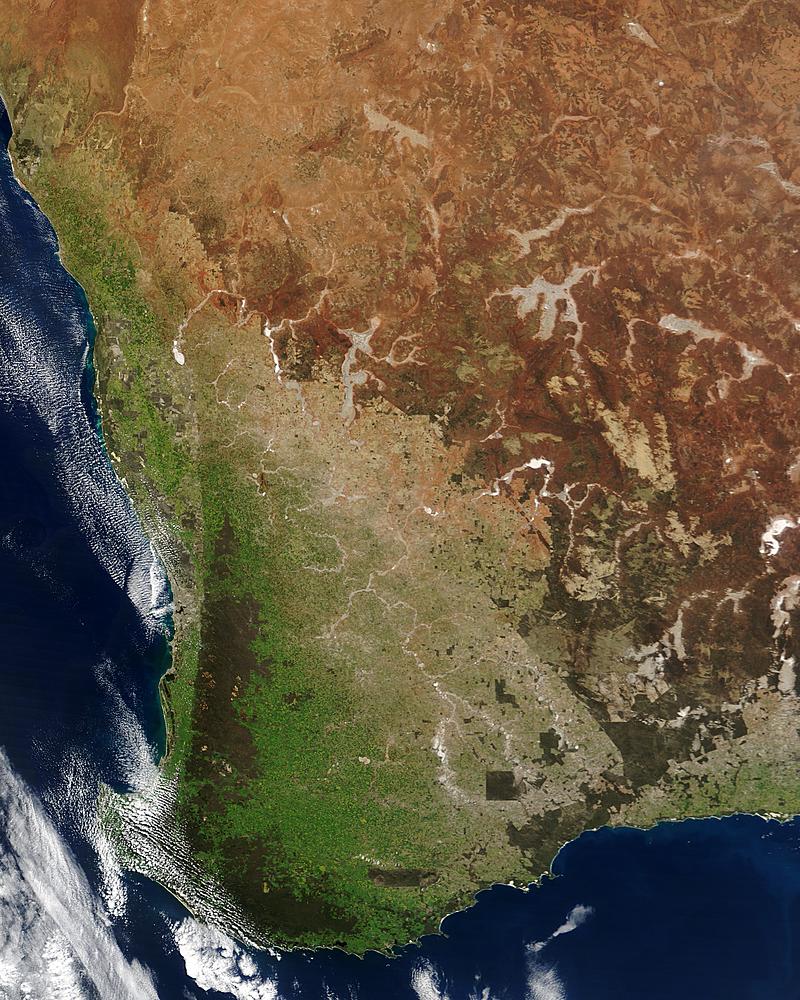 Big dry could shrink farming
Joseph Kerr - January 30th 2007.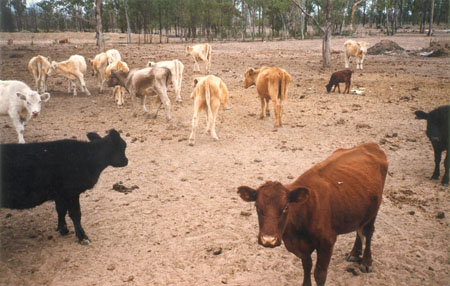 IF the drought does not ease in the next 18 months, Australia's agricultural sector could permanently shrink by about a third.
However, the great dry is so serious that it has already slowed Australia's economic growth, according to the latest business outlook from respected analysts Access Economics.
The analysts also warn that any pre-election splurge by the major parties would be disastrous for home owners, putting pressure on interest rates.
As farm workers continue to abandon agriculture for better-paying jobs in the resources sector, Access warns that the federal Government might be forced to lift spending.
Despite last week's CPI figures - which suggested inflation had turned the corner, easing pressure on interest rates for now - Access is worried the traditional campaign bidding war could prompt the Reserve Bank to lift rates after the federal election.
It has also signalled that property investors in Western Australia might be wise to get out of the market soon, because the massive housing price spike in recent years, driven by the resources boom, could wane.
According to Access, the drought has sliced nearly one percentage point off expected GDP growth in 2006-07 and threatens to worsen.
"A risk to these forecasts is therefore that the nation's farmers don't see (a) return to 'normal' rainfall in 2007-08, but continue to suffer the slings and arrows of outrageous climate change," it argues.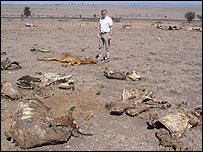 "If so, then the farm sector (until recently, just under 3 per cent of Australia's economy) will permanently move to something closer to 2 per cent."
That would create a whole suite of problems, putting pressure on governments to provide more support but not "stopping a slow but steady strangulation of many parts of rural and regional Australia".
It comes as the latest Australian Bureau of Statistics year book shows an alarming reduction in the agricultural workforce, attributed to the drought of 2003. In 2002, 412,200 people worked in agriculture, but the workforce fell sharply in 2003 to 349,800 people and has continued to dwindle, dropping to 330,900 by last year.
The report signals that while Western Australia's resources boom remains "spectacular" and will persist for a while yet,the house price boom that has been a flow-on effect could start to peter off, with potentially long-lasting impacts for investors.
"We expect Perth's housing prices to come a cropper soon, with years of grinding regret lying ahead before housing prices and fundamentals align once more," the report says.
It suggests that NSW's disastrous economic slide could be arrested in the near future, with 2007-08 looking like "a year of recovery".
A critical constraint on economic growth is the inability of our mines and ports to keep up with demand from China. But Access predicts that the economy could see more growth, driven by non-farm industries.